Is Insomnia Ruining Your Life?
03rd July 2020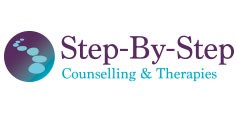 Insomnia, or the inability to sleep, seems to be a real issue of today. All of us can experience periods of disturbed sleep, but sometimes our sleep patterns become irregular and over time this can become an exhausting problem.
Often, sleep issues coincide with difficult times in our lives, such as following a grief or loss, during relationship or work issues, or times of increased anxiety and stress; thus, magnifying the difficulties we are already experiencing and making each day seem even more challenging.
There are many emotional and mental health reasons for disturbed sleep, but if getting restful sleep is an issue for you over a period of time it is advisable to get a health check to ensure there are no underlying medical issues causing your Insomnia. Sometimes sleep issues can also be a side effect of medication, so it's worth considering this too.
So, what can we do to help regain a healthy sleep pattern and regular restful sleep? Here are just a few areas I would explore with clients: