Post lockdown anxiety - tips for looking after your mental health...
19th March 2021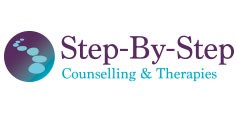 As the government sets out its roadmap to start easing lockdown restrictions, many of us embrace the thought of seeing friends, family, returning to the workplace and doing activities we used to enjoy.
However, for some the long-awaited changes and return to 'normality' can bring very real challenges and anxiety. Again, it's more adjustments, more changes to comprehend, the fear of exposure to the virus once more, the return to real life pressures, time pressures, social expectations and ongoing uncertainties.
For many, this may be a potential trigger for panic attacks, social anxiety, generalised anxiety disorder, phobias, agoraphobia, depression and many mental health conditions.
Each of us have had our own experience of lockdown and we will have our own unique experience of re-integration. We are all experiencing different levels of uncertainty and challenges and have varying levels of resilience and coping mechanisms. So, I would strongly suggest not judge yourself too harshly or compare yourself to others and just focus on how best you can adjust.
Here are a few things to consider and some tips to help you cope: