SAD - more than the winter blues?
26th September 2023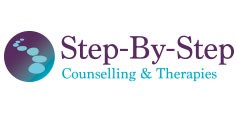 I think most of us are affected by the seasons, temperature, daylight, weather and events held at particular times of year in one way or another. Such factors have a direct effect on our moods, emotional state, mental health, physical capabilities, motivation, outlook, energy levels, sleep, eating patterns and general wellbeing.
It's relatively normal to be affected by the seasons, but if you feel it's more than just the winter blues and it's interfering with your everyday life, especially if symptoms are consistent with the same time each year, it may be worth considering if you are experiencing Seasonal Affective Disorder (SAD).
So, what is Seasonal Affective Disorder (SAD)?
Seasonal Affective Disorder (SAD) is a type of depression that can be experienced during particular seasons or times of the year. Most will experience SAD during the autumn and winter months, but some people are affected during spring and summer too. SAD doesn't mean you 'just feel a bit low in winter'. It can be debilitating and affect us just as much as other types of depression and mental health issues.
It can be frustrating and upsetting if people don't understand SAD and how it makes you feel. Knowledge and awareness are key, if you feel you are experiencing SAD it is worth gaining a good understanding of the disorder and learning ways in which you can support yourself. It can also be helpful if you live with or know someone affected by SAD to have a general understanding, so you can offer the right support.