Is online therapy effective?
31st March 2020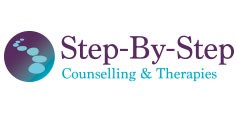 In today's technological age, online counselling, psychotherapy and hypnotherapy are becoming ever more popular, with many taking advantage of the convenience to accommodate busy lifestyles.
As I am writing this blog, online therapy is currently our only choice, due to imposed 'social distancing' and 'self-isolating' at this challenging time. But, you may ask … is online therapy effective? Is this for me?
I've always felt 'face-to-face' therapy to be the preferred modality, but online therapy certainly does have value and a place in helping people and offering support - non more so than now. I'm referring to online therapy where client and therapist can still see and communicate with each other using such platforms as Skype, FaceTime, WhatsApp Video Call or Zoom etc and not live-chat/message/email platforms.
So, what are the advantages and disadvantages of online therapy?