Top 10 tips to help combat lockdown anxiety...
14th January 2021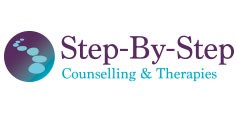 I'm sure many of you are experiencing increased anxiety, stress, worry and fear as a result of this latest lockdown. It feels as if the challenges from last year are taking their toll and so much feels out of our control.
There are currently so many changes, anxieties and pressures to cope with - maybe you're working from home, home-schooling, shielding, feeling increasingly isolated, facing financial challenges or job-loss, have business worries, relationship issues, health issues, feel all freedom is lost and of course many are unwell with COVID-19 or have sadly lost someone they love.
Whilst we can't change the global situation, we can try to take control of our world and a good place to start is to manage our own health and wellbeing. It's more important now than ever to look after ourselves and be kind and supportive to others.
Here are my top 10 tips to help you manage your anxiety and stress levels ...