Can grounding techniques help relieve anxiety and stress?
12th June 2021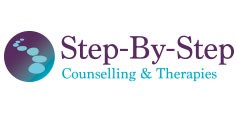 Simple answer - absolutely yes!
Using grounding techniques can be an effective way of helping to manage stress, anxiety, panic attacks, trauma memories and feelings of dissociation. They provide a useful distraction from over-whelming and repetitive thoughts, helping you to break the cycle, calm the body, gain control and bring you back to the present moment.
There are many techniques out there to try, most of which involve mindfulness practice, meditation, connecting with your inner physical self, awareness of surroundings and focus on your breathing. It's useful to practice several techniques and have a few that you can call upon when needed.
Below is one of the grounding techniques I share with clients. Try this simple technique to help alleviate stress and feel more connected and balanced.