Is Insomnia ruining your life?
03rd July 2020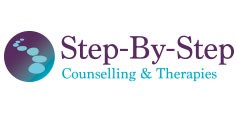 Insomnia, or the inability to sleep, seems to be a real issue of today. All of us can experience periods of disturbed sleep, but sometimes our sleep patterns become irregular and over time this can become an exhausting problem.
Often, sleep issues coincide with difficult times in our lives, such as following a grief or loss, during relationship or work issues, or times of increased anxiety and stress; thus, magnifying the difficulties we are already experiencing and making each day seem even more challenging.
There are many emotional and mental health reasons for disturbed sleep, but if getting restful sleep is an issue for you over a period of time it is advisable to get a health check to ensure there are no underlying medical issues causing your Insomnia. Sometimes sleep issues can also be a side effect of medication, so it's worth considering this too.
So, what can we do to help regain a healthy sleep pattern and regular restful sleep? Here are just a few areas I would explore with clients:
Sleep diary - firstly, you need to establish how you are REALLY sleeping, as often we imagine it to be worse than it is, or we are unaware of habits and patterns that may not be helping. Keeping a sleep journal can be a great start - you record your sleep over a week, including your thoughts/worries/feelings, diet, exercise and any alcohol intake. This alone can be an insightful exercise, enabling you to understand your sleep patterns and identify problem areas.
Sleep 'hygiene' - this includes looking at simple but important things such as:
Your sleep environment
Your diet
Your alcohol intake
Your caffeine intake
Exercise
Blue light
Overthinking/worrying/anxiety
Relaxation
All these seem such simple things, but you would be surprised how easily we become oblivious to the obvious!!
Routine, routine, routine - to help re-establish a healthy sleep pattern you really need to maintain a good sleep routine - i.e the same bedtime and wake time.
Don't nap! - no matter how tired you feel, don't take daytime naps as this interferes with your body clock.
Remove the clock! - when we can't sleep, often we become obsessed with the time, clock watching and constantly checking how many hours we have left before we need to get up. This alone creates anxiety and stops us drifting off to sleep.
Keep it real - often, we catastrophise the amount of sleep we haven't had, have unrealistic expectations, believe everyone else is sleeping well, believe we have bad sleep every night or predict that we just cannot sleep. All of which creates false beliefs and re-enforces the issue.
Get up! - if you can't sleep after half an hour or so of trying, get up, read, get a drink, relax elsewhere then go back to bed when you're feeling tired. Lying awake tossing and turning only re-iterates the belief that you can't sleep and raises your anxiety and stress levels.
Write your worries away - often, an overactive worrying mind keeps us awake. Try writing down your worries, thoughts and feelings every night to offload your thoughts, empty your mind, gain perspective and control.
Make relaxation your goal, not sleep - focus on feeling relaxed in bed, rather than being asleep. From a relaxed state you are more likely to drift into a restful sleep.
Relax, relax, relax - find ways you can relax before bedtime - read, take a warm bath, listen to music, meditate etc.
Consider professional help to address your sleep issue - Counselling and Psychotherapy can really help you explore your patterns, address anxiety and stress, help you learn different coping strategies and identify areas to work upon. The points raised above are just some of the areas I would explore with you, along with other specific techniques and strategies for you to try.
Hypnotherapy can be particularly beneficial in aiding relaxation, instilling more positive beliefs regarding sleep and giving you the tools to calm you overthinking and anxiety. I have written a specific hypnotherapy programme for Insomnia - my 'Sleep Well Programme' which includes Hypnotherapy, Counselling, Psychotherapy and specific techniques to help you overcome your sleep issues.
Mindfulness and meditation are also great techniques to help you relax and take control.
Reiki, aromatherapy and acupuncture can also be beneficial in helping you to relax and de-stress.
Sleep Apps can be helpful to try - there's lots out there, such as: Sleep Cycle, Sleepo, Calm etc.
Don't despair, you can restore a healthy sleep pattern.
If you're struggling with sleep issues, consider trying some of the above suggestions or don't hesitate to get in touch should you wish to explore one-to-one professional support.
Thanks for reading and sleep tight!