''The Empty Chair''
01st December 2021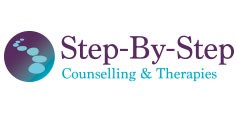 During the festive season, the empty chair around the dining table can be a poignant reminder of the loss of a loved one.
The pain of grief presents itself in varying degrees each day, but is most likely to be heightened during festivities such as Christmas with potential 'triggers' everywhere, in shops, on the television and on seeing family and friends. The build-up can evoke powerful memories, emotions and feelings and just getting through the festive season can sometimes seem impossible.
Tears, sadness, reminiscing and missing your loved one are normal parts of the grieving process, but if you are amongst those who are anticipating a difficult festive season here's a few suggestions to support you:
Be honest, open and talk - talk to family members or friends about how you feel if you can. Be honest with yourself and others, whilst listening to and respecting others needs too. Try to accept that everyone grieves differently, so others may have different ideas and expectations. Try to be understanding to avoid arguments and keep perspectives, but also voice your thoughts and feelings too.
To celebrate or not to celebrate - some find it a comfort to celebrate Christmas just how they always used to, keeping family traditions and a normal routine can seem the right thing to do. Others may want to do Christmas completely differently or not mark the event at all. Again, listen to yourself and family and do what's right for you without feeling judged or making judgements.
Give yourself permission to grieve - it's normal to feel upset and miss those you have lost. Set aside some time to mourn your loss, reflect, remember or share memories with others.
Don't feel guilty - try not to feel guilty for speaking up or doing what feels right for you. Don't feel guilty for feeling sad or crying, or feeling happy, smiling, laughing and actually enjoying parts of the festive celebrations.
Remember your loved one - talk to or about the one you have lost, either privately or sharing it with friends and family. Visit the grave, make a special decoration for the tree, release a balloon, raise a glass, light a candle, share memories and photographs or simply spend a few quiet moments to reflect and remember.
Give yourself permission for time out - things can get too much, allow yourself to take a break from festivities, Christmas programmes and family gatherings. If you need time out, take it.
Nurture yourself - recognise that the extra emotional strain can really take its toll, so take time to nurture yourself on the lead up to the festive season and during it. Aim to keep your normal routine where you can but maybe take time out to relax, meditate, take a long bath or just go to bed early.
Do an act of kindness - helping or supporting others can help you to feel valued and of purpose and can be a welcome distraction from your own sadness. Helping the community, asking a lonely friend or neighbour to be part of your day can alleviate your own distress.
Spend time outdoors or in nature - going for a walk, visiting a favourite place, wondering in your own garden, the woods, seaside, or doing an outdoor activity can be a grounding and helpful distraction, either alone or as a family.
Remember the season will pass - recognise that you have already overcome many difficult days and tap into your inner strength and resources that have previously helped you. The festive season will pass and this will be another milestone you have survived.
There's no shame in asking for support - if you are struggling, talk to friends and family or seek professional support. Bereavement counselling can be invaluable to help you process the complex emotions, thoughts and feelings associated with loss to help you prepare for these poignant days. There are many 24-hour support lines who offer support 365 days a year - Cruse, Samaritans, Mind, YoungMinds, Childline. They are there to offer support, use them if you need to.
When grieving sometimes all we can do is get through each minute at a time, but somehow, we do.
"The reality is that you will grieve forever. You will not 'get over' the loss of a loved one; you'll learn to live with it. You will heal and you will rebuild yourself around the loss you have suffered. You will be whole again but you will never be the same. Nor should you be the same nor would you want to."
Elisabeth Kubler-Ross