5 ways to relieve anxiety connecting with nature
09th May 2021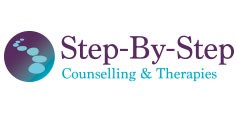 In recognition of Mental Health Awareness Week 2021, I would like to share 5 ways to help you relieve anxiety and stress by connecting with nature.
Using nature to help us ground, centre and re-connect with ourselves and the earth can really help improve our overall wellbeing.
Here's a few suggestions to try:
Forest Bathing

- taking a walk in the woods and immersing yourself in the scenery, smells, sights and sounds around you can really help rejuvenate mind and body, restore balance and wellbeing.
Meditate in nature

- practice a mindfulness meditation focusing on listening to the nature around you. This can be simply listening to the birds, noticing the sound of the rain or wind, hearing animals around you in the trees and undergrowth. Try listening intently after closing your eyes for a few moments and focusing on your breathing, then hear the sounds and let go of stress on the outbreath.
Lie on the grass and connect with Mother Earth - the earth has existed for 4.6 billion years and has many stories to tell. Try lying on the grass, feeling the earth and all it's wisdom underneath you, breathe and feel it's heartbeat, ground and re-connect.
Take a silent walk - walk in the woods, along the sea front, over the fields, through the park in silence. Focus on breathing gently in and out, listening, seeing, smelling and connecting all your senses to the environment around you. You can even practice the 5 senses grounding technique, below, as you go.
5 Senses Grounding Technique - connect with nature and try this simple grounding technique to help alleviate stress and feel more connected and balanced.
You can practice this standing, sitting, walking or lying outside, inside looking out the window or even lying down using your imagination.
Just take a moment to focus on your breathing ... how fast or slow are you breathing? Take a few deep breaths, breathing in slowly and exhaling out stress and tension. Breath in and out at a nice steady and relaxed pace, then remember 5, 4, 3, 2 & 1 and notice ...
5 things you can see - this could be the trees, birds, sky, rain, sunshine, water, the sea, flowers or animals around you if you're outside. If inside, what can you see from a window or open door? If imagining, what nature could you imagine you can see?
4 things you can touch - these could be touching the grass, tree bark, a plant, a flower, a tree, the earth, the sand beneath your toes, seashells, the water or stones if you're outside. If inside, anything you can connect with nature wise - indoor plants, water features, wooden furniture or stroke the dog/cat. If imagining, what could you imagine you could touch in nature?
3 things you can hear - just listen, this could be birdsong, animal sounds, the wind, the sound of the rain, sounds of the waves or the crunching of the earth as you walk along. If inside, can you open a window and just listen? If imagining, what nature sounds can you imagine hearing?
2 things you can smell - can you smell fresh air, the smell of the woods/sea or the scent from flowers. If inside, again can you open a window and smell the air outside or have you any lavender spray or fresh fruit to smell? If imagining, go wild, what can you imagine smelling?!
1 thing you can taste - can you taste the salty sea air, taste the rain, pick a dandelion leaf and taste it, taste an apple off a tree. If inside, have you anything nature inspired to eat? If imagining, what can you imagine tasting that connects you to nature? It's all about taking time to breath and connect with your environment. This simple practice can really help you ground, de-stress, connect with the present and help restore wellbeing.
Connecting with nature through walking, just listening and looking, gardening, planting seeds, watching animals, smelling the flowers and meditating outdoors are all great mindfulness and grounding practices. All will help improve your mental health and wellbeing, so give them a try!
"I took a walk in the woods and came out taller than the trees"
- Henry David Thoreau