10 top tips to help combat lockdown anxiety...
14th January 2021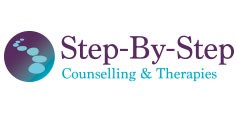 I'm sure many of you are experiencing increased anxiety, stress, worry and fear as a result of this latest lockdown. It feels as if the challenges from last year are taking their toll and so much feels out of our control.
There are currently so many changes, anxieties and pressures to cope with - maybe you're working from home, home-schooling, shielding, feeling increasingly isolated, facing financial challenges or job-loss, have business worries, relationship issues, health issues, feel all freedom is lost and of course many are unwell with COVID-19 or have sadly lost someone they love.
Whilst we can't change the global situation, we can try to take control of our world and a good place to start is to manage our own health and wellbeing. It's more important now than ever to look after ourselves and be kind and supportive to others.
Here are my 10 top tips to help you manage your anxiety and stress levels...
Focus on what you can control and let go of what you can't. You can't control what happens outside your space or decisions made by others, but you can try to control your thoughts, what you say and what you do.
Limit your exposure to news coverage and social media, if you feel these add to your anxiety. Keep up to date, but maybe limit the time you engage or even switch off notifications on your devices.
Avoid isolation and keep socially connected with trusted family and friends, safely as per the guidelines. Communication is vital, talk, reach out to others, share how you feel and listen to and support others too. We are all in this together, but together we can get through this.
Keep a routine and include some self-care - where you can keep the same get up time and bedtime. Plan your day, doing a combination of things you may have to do with some self-care and time for you too.
Keep perspective, focus on positives, your strengths and don't slip into fear. Tune into your inner wisdom, knowledge and guidance and re-assure yourself all will hopefully be well in time.
Keep a daily journal - writing down your thoughts, feelings, ideas, goals and daily positives can really help you process your emotions, keep perspective and help you to recognise any triggers and symptoms to reduce their impact on you.
Make sure you get enough sleep. If you're struggling to get to sleep or having disturbed sleep, see my blog on Insomnia - you will find more helpful tips there.
Eat a balanced diet with plenty fruit and vegetables - garlic, ginger and many spices such as turmeric can help combat infection and taking immune boosting supplements such as Echinacea and Zinc, as well as multi vitamins, vitamin C, D, E and B6 can all aid wellbeing.
Daily exercise - go for a walk, walk the dog, run, bike-ride, practice yoga, pilates or aerobics at home. All these produce feel-good endorphins and will have a positive impact on cognitive functioning, energy levels and overall wellbeing.
Practice stress relieving and relaxation techniques - meditation, hypnotherapy, mindfulness and deep breathing can help reduce stress hormones and enable us to detach from our issues for a while, which can positively impact on cognitive theta levels.
All of the above could help reduce your anxiety and stress levels, but if you're feeling depressed, overwhelmed or grieving you may need professional support such as counselling or psychotherapy.
If so, please contact your GP or seek professional help from a qualified therapist. There are also many 24-hour helplines, chat-lines and on-line community groups who offer a listening ear and mental health support.
So be kind to yourselves and others ….
'My religion is very simple. My religion is kindness.' - The Dalai Lama