Surviving 'social distancing and self-isolating'
22nd March 2020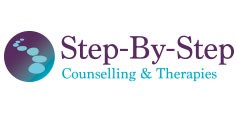 'Social distancing' and 'self-isolating' - such new, yet now so familiar turn of phrase.
It's been an unprecedented week, with the world and people's lives being changed hour by hour. Most people's stress and anxiety levels will have risen considerably, with health, family, food and financial anxieties being real and major concerns. Sadly, illness and grief are also currently a real part of life for many. The words 'social distancing', 'self-isolating', Coronavirus or COVID-19 are now firmly imprinted in everyone's mind.
It's an extremely worrying time so it's difficult to stay calm and positive. However, it's so important to realise how stress and anxiety affects the body; it triggers your flight-or-fight response, releasing stress hormones adrenaline and cortisol which can weaken the immune system.
Now, it's more vital than ever to look after your well-being, support each other and try to remain calm. Here's a few ideas and strategies you can try to help maintain your mental and physical well-being:
Avoid excess exposure to media, news coverage and social media. Keep up to date, but don't over-load yourself with too much information as this can have such a negative impact on your stress levels.
Keep socially connected with family and friends - this may have to be by different methods right now. Use on-line platforms such as Skype, Facetime, WhatsApp etc to connect with each other face-to-face, call, text, send voice recordings, be inventive. We've been told to self-isolate where needed, but this doesn't have to mean total isolation from all communication.
If you're alone or in isolation, reach out and connect with others where you can. We are social creatures; we need physical and emotional contact. Pet the dog or cat!
Look out for your neighbour - again call or contact at a safe distance. An act of kindness not only helps others but lifts our spirits too.
Look out for the elderly and most vulnerable - how can you safely help them?
If you're self-isolating - keep a routine. Try as much as you can to have structure to your day with activity time, rest time, work/learning time, outdoor time and a regular waketime and bedtime.
If you're feeling well and 'social distancing or self-isolating', keep busy. Use the time at home productively - do those jobs you've been meaning to do, clean, garden, decorate, cook, plant seeds, organise your wardrobe etc. Play board games with family, sing, play music, dance, engage in a hobby, learn something new, just keep the mind focused on positive activities to minimise worry and stress.
If you're home with children, due to being off school, again keep a routine and keep them busy! There's lots of activities they could do at home (any of the above) and hopefully there will be lots of children's activities streaming on-line and on TV over the forthcoming weeks.
If you're able to be around family and loved ones, cherish this time together.
Let go of what you can't control - you can't control what happens outside your space or decisions made by others.
Focus on the things you can control - your wellness, your mental health, your routine, hygiene, relaxation and activities.
Don't let fear be part of you - tune into your inner wisdom, knowledge and guidance and re-assure yourself all will be well in time.
Practice stress relieving and relaxation techniques, such as meditation and deep breathing, along with mindfulness activities, reading, gardening, drawing/painting, feeding the birds etc.
Take time for self-care - take a bath, pamper yourself, read a book, watch a movie etc.
Laugh where you can - watch a funny movie, look over old photos, tell each other jokes, smile when you don't feel like it - it all helps to raise your vibration and improve your well-being.
Make sure you get enough sleep. Often when we are anxious and stressed our quality of sleep gets disturbed and Insomnia can easily become another issue to cope with. Keep to a regular bedtime routine and make sure you take all the necessary steps to un-wind before you try to sleep.
Eat well - a balanced diet with plenty fruit and vegetable gives the immune system a fighting chance to be working well. With current food supply issues caused mainly by 'panic buying' and hoarding by some you may have to be more inventive with menus and use store cupboard foods more readily. Garlic, ginger and many spices such as turmeric can be helpful in helping your body to fight infection.
Exercise - if you can get outside, go for a walk, run, bike-ride, walk the dog (at a safe distance). If you're in isolation still do daily exercise, practice yoga or aerobics at home - there are so many videos you can follow, along with apps etc. You can even do simple things like body movement exercises, stretches, using the stairs for step ups, gentle lunges etc. Obviously listen to your body, if you feel unwell rest and exercise when you feel better.
Take supplements - might be a good idea to take a multi vitamin, vitamin C, E and B6, along with immune boosting supplements such as Echinacea and Zinc.
If you're struggling or feeling anxious and overwhelmed - reach out for support from friends and family or consider professional support. There are many 24-hour helplines, therapists that can offer on-line help, on-line charities and many new community groups are being set up to help the vulnerable.
Try to keep things in perspective - it's a tough time but we will get through this.
Lastly and most importantly - laugh when you can and stay positive.
We may be in un-chartered territory and 'social distancing or self-isolating', but together we are stronger - so let's stay connected and support each other.
''It's easy to stand in the crowd but it takes courage to stand alone.''
- Mahatma Gandhi