Can anyone call themselves a therapist?
30th January 2020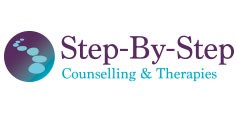 Sadly, the answer to this is yes they can!
A recent BBC News article recently highlighted the current lack of therapy regulation - I must say this is an area I feel passionately about and one that seriously needs to change. As current regulations stand, ANYONE can call themselves a Therapist, Counsellor or Psychotherapist.
Statutory Regulations URGENTLY need to change so that such professional titles can only be used by therapists who are professionally trained to a regulated standard, are registered with a professional regulating body, are fully insured, receive regular supervision, are practicing ethically and continuously developing their practice.
For those seeking any form of therapy, it can be a minefield as I presume most people believe that these 'safety' measures to ensure professional practice are in place. For those who take responsibility to check a therapist's professional credentials, there are so many regulating authorities, so many different qualifications and so many forms of therapy that it can be extremely confusing. However, please do take some time and do your research to protect yourselves. Here's a few points to consider:
Firstly, check if a therapist is registered with professional bodies which are accountable to the Professional Standards Authority. The Professional Standards Authority Register details the professional bodies that they endorse. This can be a good place to start to see if your potential therapist is registered with any of the relevant bodies.
Counsellors and Psychotherapists can be registered with bodies such as the British Association for Counselling & Psychotherapy (BACP), the UK Council for Psychotherapy (UKCP), the British Association for Behavioural & Cognitive Psychotherapies (BABCP), the British Psychoanalytic Council (BPC) etc.
Psychologists can be registered with the British Psychological Society (BPS) or the Health & Care Professions Council (HCPC).
Hypnotherapists who have done professional training can be registered with the General Hypnotherapy Standards Council (GHSC) or the National Hypnotherapy Society (NHS).
Holistic Therapists can be registered with bodies such as the Complementary & National Healthcare Council (CNHC), the UK Reiki Federation (UKRF), the Federation of Holistic Therapists (FHT) for example.
You can check to see if a therapist is registered with these regulating authorities online or give them a call.
Adhering to these rules and regulations costs an ethical therapist time and money. All the above professional bodies charge registered membership fees and to be part of these a therapist must pay for regular supervision and continue their development through attending courses, reading, researching etc, which again costs time and money. However, of course, this can also be of benefit to a therapist, offering some level of professional protection and enhance their therapy practice.
Is the therapist registered with any Healthcare Providers? Most providers will only register therapists who have qualifications to a certain standard and who are registered with regulating authorities. For example, you can check the Healthcode Private Practice Register and Bupa Register for therapists in your area.
Consider seeking therapy with registered charity organisations, such as Cruse, Mind, Young Minds etc.
You can also consider speaking to your GP who may be able to offer you therapy on the NHS or be aware of therapists that they would recommend in your area.
Are therapists registered with professional websites such as The Counselling Directory, The Hypnotherapy Directory, Psychology Today etc?
Check a therapist's reviews - I would recommend checking their google listing, directory listings, social media etc and not just on their own website, after all anyone can put anything on their own platform media!
If you feel comfortable in sharing with others you trust, ask if they have had a good experience with any therapists - 'word of mouth' recommendations can be invaluable.
Of course, all the above does not ensure you will always find a therapist that is right for you and unfortunately does not ensure safe practice, but checking a therapist's registered memberships, qualifications and reviews is a good start.
So now I've detailed some insight and points to consider, I'd like to explore how I adhere to these regulations and measures in my therapy practice:
I'm proud to be a member of BACP for Counselling and Psychotherapy, CNHC and GHSC for Hypnotherapy and CNHC and UKRF for Reiki. To be a member of these governing bodies training and qualifications must be to a certain standard, with regular supervision and continuous professional development (CPD) and public liability insurance must be in place.
I clearly display my up to date qualifications, memberships, insurance and current privacy policy on my websites and social media.
I also work closely with local GP surgeries, receiving regular referrals, and provide a free bereavement counselling service to a reputable local Funeral Directors.
I am a registered provider with healthcare insurance companies; Bupa, Axa, Vitality Health, Alliance, Healix and the Healthcode Private Practice Register.
I'm always happy to speak with prospective clients before booking and offer an initial assessment session, where new clients can explore issues and see if they feel comfortable in working with myself. Also, If I feel my skill set is not beneficial to the client's needs, I will safely explore referring them back to their GP or suggesting an alternative therapist.
I always give the client the choice to book further sessions at the end of their initial assessment session or to reflect and get back in touch should they wish to continue. I, also, do this at the end of each therapy session, giving the client autonomy of choice each time.
I do not offer pre-paid block bookings, other than set Hypnotherapy programs for quit smoking and weight loss, as I cannot foretell how many sessions a person may need, and my therapy is tailored on an individual basis. My ethos is to work at the client's pace, but also to be as effective as possible in each session and help clients move forward to improve overall well-being.
I personally believe face-to-face therapy to be the most effective. If travel or distance is an issue, I can offer telephone or Skype/Facetime sessions, but do not offer on-line therapy.
I hope you've found some of this information helpful.
Ultimately, it's so important for people to find effective professional support, who are accountable for the service they provide.
Having run a professional therapy service for over 10 years, I would hope I have established myself as a trusted therapist who offers ethical and effective support.
''We may define therapy as a search for values.''
- Abraham Maslow